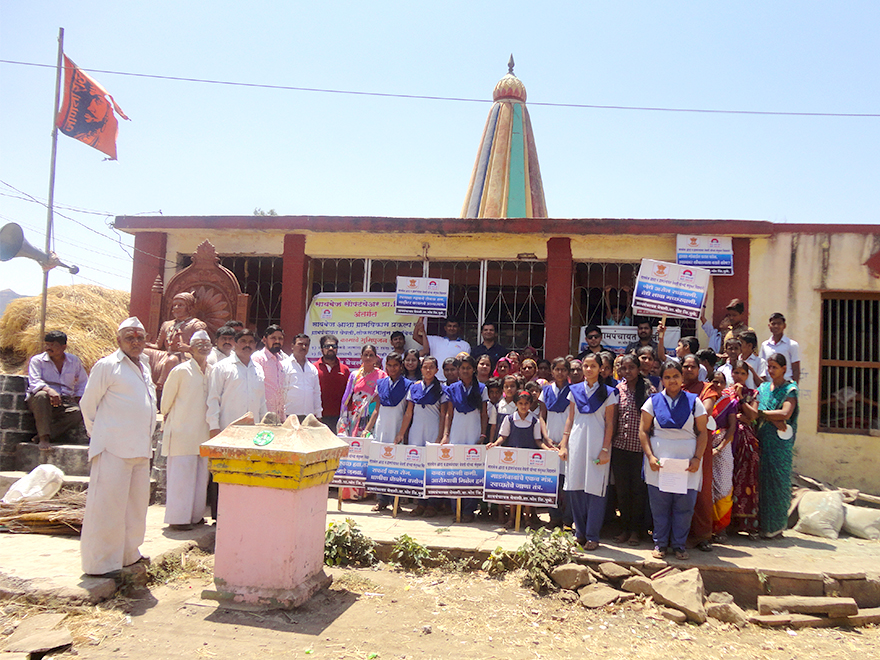 08/04/2017:&nbsp
Yewali: CybageAsha conducted a cleanliness drive in Yewali village and implemented solid waste management as a part of its Go-Green initiative. The CybageAsha team also embarked on road construction work in the village.
The team members organized a gathering for the villagers and explained to them the importance of cleanliness and discussed the process of solid waste management. The team distributed dustbins to 120 households and urged people to segregate dry and wet waste.
School children and the village womenfolk shouldered the responsibility of spreading the word about this initiative and marched together in a rally along with the CybageAsha team to promote clean surroundings. They encouraged everyone to maintain cleanliness by shouting slogans. Village people showed their support for the Go-Green initiative by placing 'Support Clean India' stickers outside their houses.
The women and other social activists also helped the CybageAsha team to clean the village. CybageAsha has started construction work for the village road.