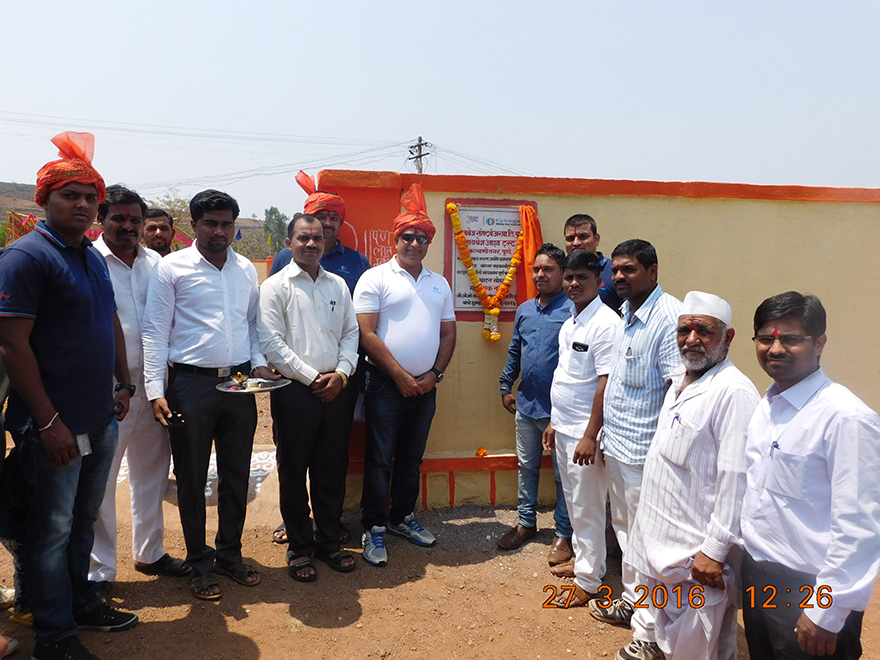 27/03/2016:&nbsp
Survad is a small village situated in Velhe Taluka. Vikram Kank, a Cybagian took special efforts to bring about certain changes in Survad, with the help of CybageAsha. After a visit and a needs assessment survey, CybageAsha decided to build a school wall compound and construct underground drainage for the village. CybageAsha volunteers, with the help of the villagers, carried out this work; thus, bringing cheer to the residents of Survad.
With these developments in their village, the number of health-related issues has decreased. Now, the sewage passes through the newly constructed drainage line. With a proper campus and a compound wall, the school children are proactively participating in various environmental activities.
CybageAsha contributed Rs. 4 lakhs for building the school wall compound and Rs. 5 lakhs for the underground drainage construction. The residents of the village also contributed 30% of the total expenditure.
During the inauguration ceremony on 27 March 2016, former COO Deepak Nathani said, "CybageAsha is always ready to help villagers if they are enthusiastic and want to contribute their share towards developmental work. I am happy to see the initiative of the villagers of Survad. We will continue this relationship in future as well."