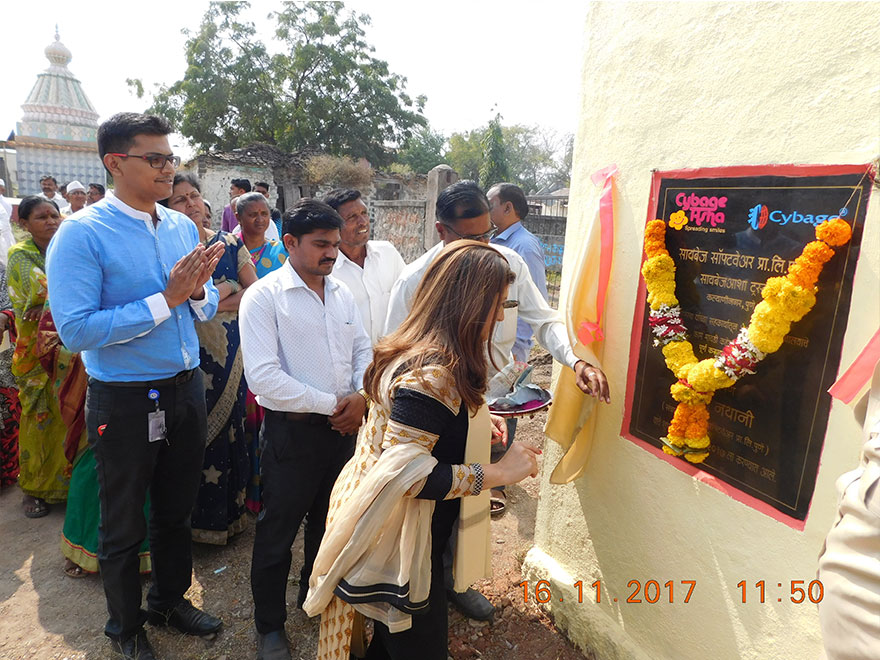 16/11/2017:&nbsp
Ritu Nathani, Trustee–Cybage CSR, was present for the handover of de-silting work and toilet construction for individual houses done by CybageAsha at Mavadi Kade Pathar village in Purandar taluka on November 16, 2017.
CybageAsha has been working in this adopted village, which is in the rain shadow area, for more than three years now. This drought-prone region was rejuvenated through the tireless efforts of CybageAsha to de-silt the existing water bodies and a total area of 2.5 km was covered under this initiative.  
Ritu visited the de-silted sites to see the work and assess its impact. She also inspected the condition of the newly constructed toilets. She exhorted the villagers to use these toilets and ensure that the village remains open defecation-free.
During a ceremony, Ritu handed over CybageAsha's contribution of Rs. 5 lakhs to 50 beneficiaries at a ceremony. At this event, each beneficiary received a cheque for contributing to the open defecation-free movement by building a private toilet for the household.
The villagers also expressed their gratitude towards CybageAsha for its contribution towards a holistic development of Mavadi Kade Pathar.