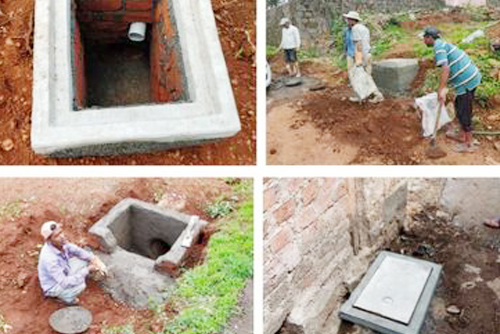 20/07/2020:&nbsp
For communities to thrive, it is essential that crucial infrastructure be in place. With sound infrastructure as the foundation, communities can focus on productive activities, make the most of resources, and lead fulfilling lives.
Surwad—a village in Velhe Taluka, Pune district, adopted by CybageAsha — was severely lacking in basic sanitation. An open drain in the village was adversely impacting not just basic hygiene but was also making villagers prone to mosquito-related diseases such as malaria and dengue. CybageAsha was committed to effectively and permanently resolving this problem. As a part of its efforts of rural upliftment, it undertook and successfully completed the construction of a 914 meters underground drain. The construction of this underground drain significantly improved the overall hygiene and sanitation of the village and has resulted in preventing the spread of mosquito-related diseases.
Over the years, Surwad has witnessed numerous changes such as the construction of internal roads, installation of solar streetlights, the building of toilet blocks, and the erection of a wall compound for its primary school. These efforts of CybageAsha have not only changed the face of Surwad but have made it a model that others can emulate.